HAPPY WEDNESDAY!
placement (special day) experience
JOURNAL PROMPT/BLOG #2——>At Placement Site             I really enjoyed my placement. Honestly in the beginning, I was really nervous about going into my placement classroom. This isn't because I don't like kids or because I know I was going to face some challenges, or because it was a new placement, but mainly because I am unfamiliar with students with disabilities. This was the...
hello...
time to get back on and start posting!!! fun fun fun!! hay tumblr!, it's been a while!
SPED355 JOURNAL PROMPT 1- SPED placement
HOW I FEEL ABOUT MY PLACEMENT: NEG's, POS's, and IMPACTS First Reflective Posting             Going into my placement has been one interesting experience. I really enjoy the teacher, getting to know many other aids, and best, getting to know the students, although I feel like it is all very challenging. I've been to my placement three times and each time I have gotten the chance to...
student teaching metaphors
http://www.ncte.org/library/NCTEFiles/Resources/Journals/CC/0193mar2010/CC0193ReadComm.pdf great article. good teacher's insight. one day we may be the teacher and have our own assistants, we can reflect upon this. as beginners now let's make our journey there the best and most enjoyable!
... ANYMORE HUGS??...(EDTE 255)
Does anyone else have any more hugs to offer? Today is officially my last day at my awesome placement and with my special pal. I feel so blessed to have this opportunity to be with this teacher and her student this semester at this time. I have learned so much as a person and preparing to become the teacher that I can't wait to become. Not everything I learned was positive, I also learned...
Hide and Go Seek (EDTE 255)
I'm dying down as I'm counting the last few days left of placement. It's hard to try to pull yourself away from all these beautiful children and my awesome special pal. I'm actually sad about it. I just feel so belong there. Today was a great day. I feel like my  feelings sort of took away from it though because i just keep think, "Mai Kou in a few more weeks and...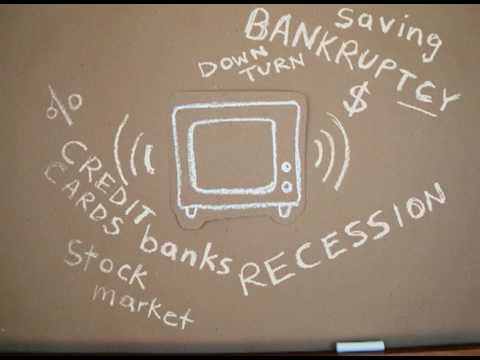 no special pal today(EDTE 255)
I waited the whole weekend and then tuesday comes and i'm up excited to go to placement.got there and my pal was no where to be found. ;(. It made me sad. The teacher was a little busy and so i asked one of the little boy if my pal was absent and he replied with "did you know he moved?" i thought, "WHAT!!!!!?????" that was kind of how i responded lol. I was shock but...
ODD (EDTE 255)
I'm always so excited about going to my placement site and I still feel like I would be for my next visit and the following one and everyone after that but i just feel so odd walking out of the my placement site today. And it wasn't one of those odd feelings. It was one where I just left a little confused and disappointed in myself. URGH! it's hurts somehow and i just feel like i...
from drawing to shooting (EDTE 255)
So we started our deal today. I was so glad to go back to my placement and see my young friend all happy and excited to see me. He seems to have been doing well today and happy, just not very talkative as always. he's so excited about sharing his drawings though. it was the first things that he showed me when I got there. He had done eleven more pages of drawings since the last time that i...
My Special PAL (EDTE 255)
Accomplishment!I'm so glad i finally have something to share about my pal today. Mai Kou had a great day at my placement site today, like always. I've realized that my past few comments haven't been about him and more about me or what i feel i about my placement. I feel like i have been to caught up with trying to observe the teacher and classroom for my own future preferences...
The Fire Drill Experience (EDTE 255) week 4
BEEP BEEP BEEP BEEP BEEP!!! lol if you are wondering what that is, it is suppose to be the sound of the fire alarm. It was funny because the fire alarm went off today right in the middle of a lesson and i kinda jumped up because I have forgotten about fire drills and how loud they can be. The students were laughing at me and they asked if i know what it was. I was trying to tell them that we...
Step Up To WriTing ImpreSSion
lol ugh so embarassing. I posted the wrong thing up. See this is so funny because it goes right with what we are learning. The task was for us to write about our first impression of the articles to "Step Up to Writing" and since i wasn't actively listening like how the author had suggested us to, i read off what it said on the board and i though the prompt was to respond to what...
tumblr impression
LOL this will be an interesting post.Honestly, this is because i don't have a real feeling about it or maybe i should say I have a mix feeling about it. I don't know I am not sure. I wanna say i actually like it. But then thinking about it, I remembered exactly how i felt about signing up for online social networks last year lol. I was never really a big fan of it all and I always...
WHAT DO I THINK IS LITERACY AND WHAT IS IT TO ME??...
Literacy seems to include everything for me. I am not sure yet. I don't feel like i have a grasped on a real definition for the word. Although I also do feel like there is no correct "best"definition for it. I still think literacy can be very opinionated and it really depends on the societies in which one lives in and depends on the individuals living there and what they see as...
love going to my placement (EDTE 255)
I feel a little off today because i normally post after my first visit each week, but i decided to wait this week so that I can talk more?? lol It's so nice to have these field placements although it makes it so much harder to know that i still have quite a few years left of college before i, hopefully, will find a job and will be attending and working at an elementary school. It's...
LIKE BUTTON
i think tumblr needs a LIKE button so instead of actually commenting on peoples' blogs ,because i am so lazy,…i can jut like them..you know?? lol
Exploring NWP Digital is...
Lol i don't know what kind of student this makes me, or maybe it's because my allergies that is just killing me but I got unto the homepage and went blank. aaaahhhhhh okkay so where should I click next. So much to choose from. I love this thought of exploration but it also makes it quite hard for mai kou, who is always so undecided. I feel like i have to click on everything to make it...
some experiences (EDTE 255)
I had a great time at my placement today. It wasn't great literally in a sense that i had fun but in a sense that I learned something today. i face my first real challenge today. :( it was difficult for me but it's something i can look forward to improvise for my next few visits. One of the students that i was working with didn't really like to show his work. he is extremely...
students comes first!
we will be writing QUICK WRITES
Our group was chosen to read Write Beside You by Penny Kittle. At first I was like.."aaawww why can't we read the other book. It looks more colorful and its edged towards elementary students specifically. Maybe it would've been much funner to read." But hay I take that back. This all goes back to the normal "dont judge a book by its cover." Besides, especially...
HE REMEMBERS ME! (EDTE 255)
I was so happy about going to my placement today. It was recess and i was looking all over for my special pal , it was a little embarrassing because I kind of forgot how he looked like (oops but i've only seen him once) but then I felt a tap on me…and as i was turning around, he said in the sweetest voice "hey you are back!" It's nice to know going into the field that...
.dont set limits.
just as people argue what should be included as literacy", people also argue if a tomato should be considered as a fruit or a vegetable. but is this important?its all opinions and ppl will argue otherwise…you can never get a consent from everyone. people should be more concern about not setting limits to what something (ex. tomato, literacy) can be, but to explore what else it could...
...::_so what is this word...LITERACY????...
———————————————————————————————————————- Scribner says in her article that people are still trying to find the real meaning for literacy because they don't...
Teaching is a like a JAWBREAKER!
It never gets salty (bad). Though it's hard, Its sweet all the way around. Yum! :)…EXCITING!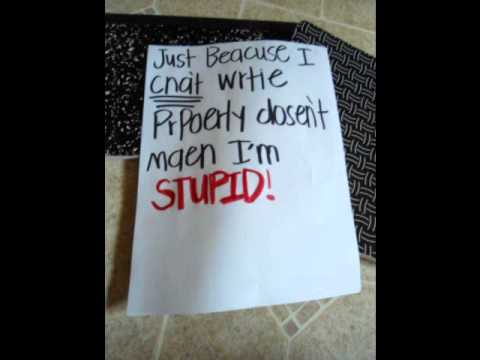 ??What do I consider as LiteraCy??
Ethnographer: Mai Kou Yang What has she been reading? The things I included as literacy and have been reading for the past few days are as listed: dining menus text messages my scriptures emails blogs and posts from various social networks mails and letters nutrition labels manual to do lists billboards, stop, yeild signs cereal boxes receipts song lyrics people's shirt ...
...Th3 fUtRue iS w@Ht wE mK@e Of IT...
education purpose ———————————————————————————————————————- …Because i believe in a future, a BETTER one. It's only going to get BIGGER! okkay now dont...
>>MY STORY
M.(aikou)Y.(ang). Story:Teaching was one of the first professions that I grew up knowing and actually liking because I have had great teachers but I didn't really go into teaching for the right reason. When I was in eighth grade I decided I wanted to be a teacher, one just for elementary students. My reason for picking this field path was because I enjoyed working and playing with little human...
"I believe in pink. I believe that laughing is the best calorie burner. I believe..."
TUMBLR!
trying to figure out how to use tumblr so im just messing around….humm i wonder where this post will go lol…yay tumblr